Meet the Unique Features of QROrderApp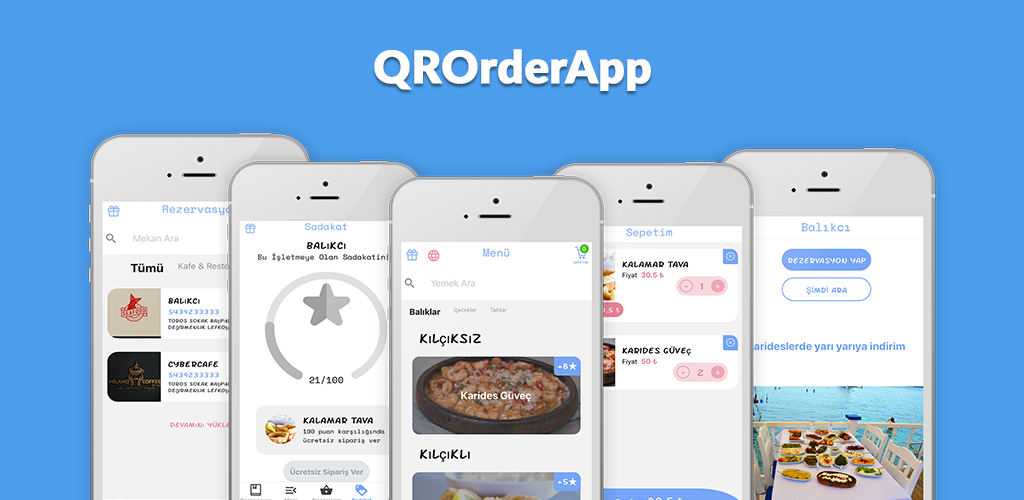 All the features you need with a simple and easy-to-use interface
QR Menu is a new generation digital menu for Cafe, Restaurant, Beachs and Hotels. Thanks to the advanced features of QRmenu, give your customers a unique menu experience and enjoy increasing sales while reducing the menu costs of your business.
Bring your customers together with simple and easy payment.
Your customer reads the qr code on your desk to your camera, accesses your menu without downloading the application. You can download the application and order and pay.
Serve your customers instantly with simple and easy use.
Track orders from your customers, whether on your computer or on your mobile phone.
Do not keep your customers waiting, use the QR Menu ordering system.
With the QR Menu ordering system, customers can order and pay without calling a waiter through the qr code on their tables.
Make an Online Appointment
Users can make an appointment with your business without having to contact you.
Loyalty System
Your customers earn points for each order they make with the QR Menu, and they can order the product you set free of charge with this score.
Kitchen/Order Screen
QR Menu does not force you to use a printer in the kitchen. If you want, you can see the orders coming to the kitchen using the tablet on these screens.
There is a problem. Please try again later.
We have received your request, we will get back to you as soon as possible.